Siding is a product designed to protect your home — and it will do this for a very long time. But as your siding gets older, you might start to experience some issues. You will be able to ward off some of these problems, but there will be times when you need new siding for your Colorado Springs, CO home. What follows are 3 common siding problems to be on the lookout for – and things you can do to fix the problem so that things don't spin out of control.
1. Moisture
One of the things siding is designed to do is to repel moisture so that it doesn't cause any problems — and moisture, if it penetrates the siding, will lead to issues. If your siding is damaged, moisture will eventually penetrate that compromised section. When assessing the condition of your siding, look for any buckling and warping as these are possible signs of moisture problems. You can nip many issues in the bud if you fix them right away rather than dilly-dallying. If you find that there are signs of moisture on many of the siding sheets, then you might want to consider contacting a professional siding retailer for their advice.
2. Poor Installation
It goes without saying that improper installation is another leading cause of siding problems. This problem, however, can largely be eliminated if you deal with a reputable siding retailer. If you do your research and find a company with a track record of success, you'll get great siding products and great installation from professionals who will do the job right the first time around. A DIY siding installation project isn't as easy as it might appear, and mistakes can lead to problems that are more costly than if you had hired professionals to do the job.
3. Lack of Maintenance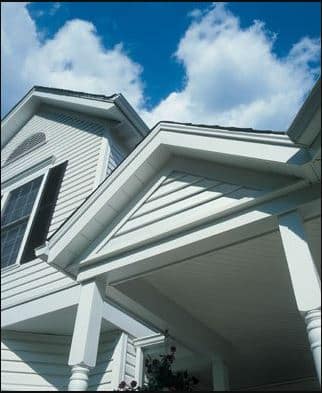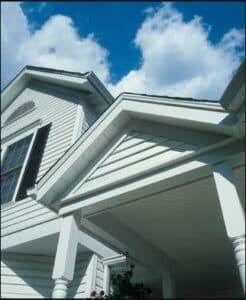 Another reason why people experience problems with their siding is a lack of proper maintenance. It is true that you can get siding products that require very little maintenance, but there is no such thing as maintenance-free siding. It's a good idea to look into what type of maintenance your siding requires – and be sure to perform the necessary maintenance. You should also have your siding inspected annually by a siding company. They will be able to assess your siding, identify any potential issues, and recommend the right course of action.
Whether you'd like to get your siding inspected or you need to replace what you currently have installed, we're here to help. You can be sure that we have a wide range of siding products that you can choose from, so we're the only siding store in Colorado Springs, CO you need. As part of our fall sale, we're offering 10% off on all purchases We also offer financing that includes no interest for 12 months. For the help you need, visit our office or give us a call to set up a free in-home estimate. We're here to help you with your replacement window need.