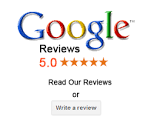 Testimonials and Reviews
12090 Ridge Rd Unit B, Wheat Ridge, CO 80033
4080 1st Ave NE, Cedar Rapids, IA 52402
Connie Holland
We recently had windows replaced on our home. The owner came out and gave us a bid. He was very professional and did not pressure as some do. His bid was very competitive and the windows were high quality. Everything he promised, he delivered. When we had questions, he responded in a very timely manner. We were so happy with his work ethic, we had him bid another job for siding. Once again we were impressed and didn't hesitate to sign contract. He keeps us posted as to when materials are in and job will be done.
On a personal note, We have known him for 8 years. He is very conscientious and professional. He is kind and keeps his word. We give him our highest recommendation.
Connie Holland
Cynthia Hawn
I trusted them with a large remodel of my home & they exceeded my expectations! I had siding, windows & a French door replaced. They earned my loyalty & all future business.
Cynthia Hawn
Ryan Barrett
I enlisted Adrian to help with replacing our broken drafty windows. His crew was very professional. Windows were replaced quickly and professionally. Our home is much more comfortable now.
Ryan Barrett
Derek Clapp
I have worked with them for many years now. Very professional, from first contact to installation. Easy to communicate with, great prices and most importantly will always get the job done. Fantastic company. Highly recommend!!
Derek Clapp
Jamie Schmidt
Arian owner of United Windows and Siding does a fantastic job! I have referred him to many of my customers and he has proven to be a man of his word. My customers have received great service and attention.
Jamie Schmidt / Core Contractors roofing systems
Lisa K
United Windows and Siding was truly a Godsend after getting quotes from other big names in windows that were outrageously overpriced. Adrian came to the house and sold us beautiful quality windows for the right price! The installers were courteous and friendly and very professional. They did a great job! The outside noise is amazingly reduced and the temperature in our 2-story home has evened out! I am so happy and impressed with United and highly recommend their services!
Lisa K
Steven Gustas
I met Adrian, owner of United Windows and Siding back around October/November of last year. He came out and gave me an estimate on my siding. My wife was battling Stage 4 cancer at the the time, so I wasn't really prepared to follow through with any decisions. He was very kind and understanding and did not pressure me at all. Since then, I hadn't made any contact with him for months because of what I was going through. I met with him again In late February and on few more occasions while trying to decide on a company that would meet my expectations. Not only is he knowledgeable about the products out there and that he offers, he also has given me the best pricing and has treated me with honesty, integrity and respect. Because of this, I have decided to move forward with United Windows and Siding for the install in the next few weeks. I highly recommend him and his company.
steven gustas
COLORADO
 (720) 535-4767 • 

IOWA

 

(319) 259-6464
CALL TODAY FOR A COMPLIMENTARY ESTIMATE
Our products are backed by our true 100% lifetime warranty* with no trip fee and no labor fee! An investment in new windows or siding from United Windows & Siding will increase the value of your home, because our warranty transfers to the new homeowners when you sell.