What should you do if you have siding on your home that is starting to become somewhat of an eyesore? Curb appeal isn't just about aesthetics. It will impact the valuation of your residence, so it's something to take seriously. Some people opt to paint their old siding while others choose to get new siding. Which is the best option? Here's a look at things to consider before deciding.
How Long Has the Siding Been in Place?
Siding is designed to last a long time, but it will eventually age and require changing. A fresh layer of paint could make it appear newer, but that could simply be the equivalent of applying a band-aid solution. Remember that your siding is designed to protect your home. If it's the worse for wear and needs to be replaced, painting it won't make the siding as good as new. Yes, it might look better. But it won't offer the protection your home needs.
What's the Overall Condition of the Siding?
If you assess your siding and see that it shows signs of warping and bucking, no amount of paint is going to give the siding a new lease on life. You surely won't want to paint siding that has rotten sections, holes, or dents. In such situations, the best option is to get new siding. You can visit a siding retailer to explore your options.
Do You Have a Warranty?
What if your siding is perfectly fine but you nonetheless want a new color? In such a case, you should keep in mind that painting your siding could void the warranty. Speak to someone at the company you bought the siding from and ask whether or not the warranty will be null and void if you paint the siding on your home.
Do You Wish to Increase the Valuation of Your Home?
You can increase the value of your residence whether you paint your existing siding or replace it altogether. But you'll get more bang for your buck if you replace your siding with something new. Getting quality siding will increase your home's curb appeal and attract more interest. Remember that you don't have to buy the costliest option ahead of selling your home. But you can rest assured that taking on such a project can make a big difference.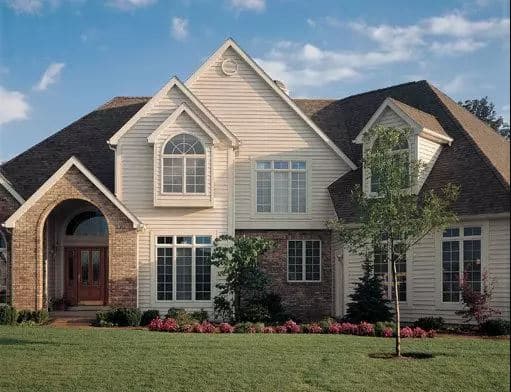 Whether you'd like to get your siding inspected or you need to replace what you currently have installed, we're here to help Arvada, CO siding projects. We offer a wide range of quality siding products that would be a great addition to your home. As well, we offer financing that includes no interest for 12 months. So if finances have been holding you back as per a siding project, you now don't have to worry given our attractive financing terms. For the help you need, visit our office or give us a call to set up a free in-home estimate. We're here to help you with your replacement window needs.