Replacement Windows and Doors to Boost the Value of Your Wheat Ridge, CO Property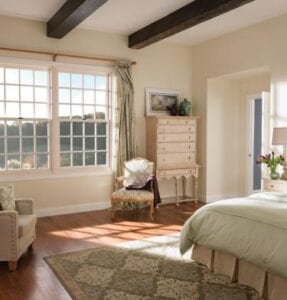 As the real estate prices go up in Wheat Ridge, CO, are you taking advantage of the higher equity that is available in your home? There are many things that you can do to increase the value of your property. As a homeowner, you need to be proactive with your investment to ensure the long-term results that you desire.
How should you spend your home improvement budget? If you are thinking about upgrades for your home, then you need to talk to us at United Windows & Siding. We offer unbeatable services in the industry. Our specialty focuses on replacement windows and doors. We also provide quality siding for homeowners in the area.
Why Do Replacement Windows and Doors Affect Property Value?
You will find that new doors and windows impact the value of your property in several ways. First, an appraiser will see the quality materials that are installed. As a result, the appraiser will boost the value of the property. You can use the appraised value to determine the price if you decide to sell your home.
Next, new windows and doors are beneficial to increase the perspective when people come to visit. If someone is interested in buying your home, then they will form a first impression from the moment they pull up to the curb. Beautiful windows and doors will create a great impression, showing people that they will like what they find inside the home as well.
When buyers are motivated by a beautiful home, it increases the amount of money that they will offer for the property. The buyer wants their offer to be accepted, so they will be willing to offer a little more to have the opportunity to win the bid.
Finally, consider the ongoing financial benefits that are available for home upgrades. For example, energy efficiency improvements with the windows and doors will help to decrease the amount of money that you are spending on utility costs. Add up these savings over time, and you will see that new windows and doors offer a great investment for your family.
Choosing a Contractor for Doors and Windows
How should you choose a contractor to complete the work that needs to be done in your home? Not only do you need to find an affordable team, but you also need to choose a contractor that offers affordable services as well.
Start by comparing the reputation of contractors near your home. You can search online for replacement windows and doors in Wheat Ridge, CO to see the results that come up. Evaluate the reputation of each company. Consider a phone call to discuss your options over the phone. This conversation is a great way to get a feel for the quality of customer service that will be offered.
When you find a contractor that you want to hire, the next step is to schedule a consultation. This in-home meeting is an important time to learn more about the services that are available. You can discuss your desires and ask questions about the materials that are offered. Additionally, this meeting will provide the contractor with the information that is needed to put together a proposal.
The Cost of Your Replacement Windows and Doors
Cost is an important factor that needs to be considered. But, you shouldn't limit your options based on price alone. Yes, you need to maximize your investment by finding affordable solutions. At the same time, you need to be careful to choose a contractor that is transparent with pricing.
For example, one contractor might offer prices that seem too good to be true. Homeowners choose this contractor based on the low prices. But, then they are frustrated to find that extra fees and service costs are added to the price at the end of the project.
Instead of being surprised by these extra costs, choose a contractor that is up-front about billing practices. You can rest assured to know that you are working with a trustworthy team. Also, you don't need to be surprised by high costs when the project is finished.
Leading Contractor in the Area: United Windows & Siding
Our team wants to build and maintain the reputation as the best contractor in the area. We invite you to learn about the services that we provide, giving you excellent opportunities to improve the quality of your home. If you are interested in learning about replacement windows and doors, then you need to schedule a consultation with our team.
United Windows & Siding offers 22 years of experience in the industry. You can learn about our services by stopping by our showroom: 12090 W 50th Place Unit B, Wheat Ridge, CO 80033. Call if you prefer to schedule an in-home consultation to get a custom proposal. We are here to help: 720-535-4767