Invest for Replacement Windows and Doors for Your Home in Centennial, CO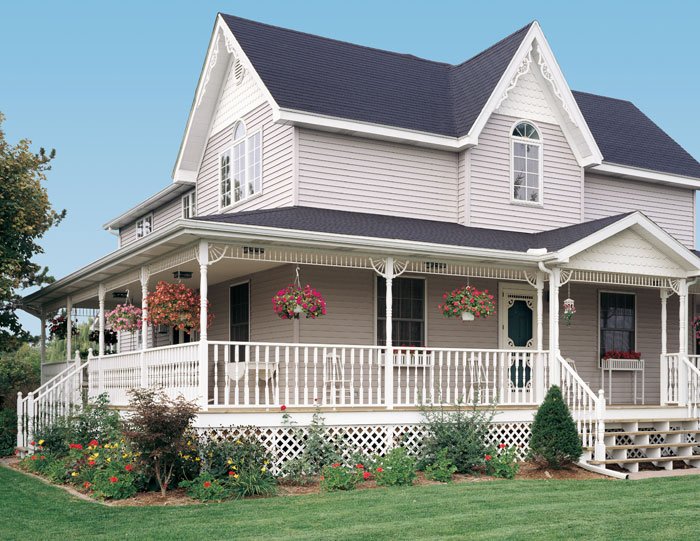 Have you set aside funds to improve the quality of your Centennial, CO home? Spending a little money on renovations can go a long way to boost your equity and improve the lifestyle that is available for your family. If you love the idea of upgrading the quality of your home, then we invite you to talk to us at United Window & Siding.
We specialize in the installation of replacement windows and doors, as well as siding for your property. These services are available for new construction and home renovations. It is amazing to see the improvements that happen when you choose to upgrade your home!
Unique Benefits from United Windows & Siding
Why should you choose our team instead of another window and door contractor? We understand that you have many options in the industry. So, we are working to show why our services stand out as the best in the area. Here are a few benefits that you can expect if you choose United Windows & Siding for your home renovations:
22 years of industry experience
Fast turnaround time, with a 3-week completion period for most projects
Solid warranty coverage on materials and installation
Energy efficient options to cut your utility bills
Pricing transparency, so that you don't have to worry about unexpected fees
When you want quality, efficient products for your home, then you need to call the leading team in the industry. We will start the process by scheduling a consultation in your home. During this meeting, you can learn about the services that we provide.
The conversation will be focused on the needs of your family. How can we support your goals? What are the styles and features that you want to enjoy? These details will be considered as we put together a custom proposal. You have the opportunity to ask questions along the way, helping you learn about the industry at the same time.
Affordable Pricing for All Customers
We understand that cost is an important factor for homeowners. How much do you want to spend on the home renovations? Are you limited by a specific budget for the project? If you are concerned about the costs, then you need to talk to us about the affordable solutions that we can offer.
There are several ways that we can reduce the price of your home renovations. We start by building strong relationships with the companies that provide our materials. Cutting margins on the cost of the windows and doors makes it possible for us to pass the savings onto our customers.
Then, we cut out the need to have commissions for sales agents. Instead of working with a sales associate who is interested in earning a commission from your home, you get to talk to the company owner directly. We can reduce costs when commissions aren't added to the proposal.
Finally, we work hard to develop great relationships with our customers. We know that happy customers refer their friends and family, helping us minimize the amount of money that we need to spend on sales and marketing. Decreasing our overhead expenses makes it easier for us to reduce the price of the services that we provide.
How Energy Efficient Materials Will Impact Your Home
If you are going to spend money on replacement windows and doors, does it make sense to spend the extra cash for energy efficient materials? Sometimes homeowners look for the cheapest products that they can find. As a result, they sacrifice important features, such as energy efficiency.
Look for a balance to choose materials that offer great results, without cutting corners on the important features. We have a variety of energy efficient solutions that can be used to upgrade your order. Spending a little bit of extra money right now might be the answer that you need to decrease utility costs in the future.
Energy efficiency materials help to block the drafty air that often comes through the doors and windows. By increasing the insulation in your property, you can enjoy the living space without changes in indoor temperatures. Maintaining a comfortable climate inside helps to reduce the time that the heater and air conditioner need to run. As a result, utility spending will go down.
In-Home Consultation for Your Family
When you are ready for a custom proposal, you need to talk to our team to set an appointment for an in-home consultation. We will discuss the latest trends in the industry, giving you access to the best materials. This meeting is designed to match your needs. We will answer your questions and provide custom recommendations.
For more details about replacement windows and doors in Centennial, CO, call United Windows & Siding. Visit us at 12090 W 50th Place Unit B, Wheat Ridge, CO 80033. Or call to learn about our services: 720-535-4767