Are you thinking about replacing some of the windows in your home? If you've been doing some online research, asking people you know for recommendations, or visiting some replacement window stores in Arvada, CO, you probably have a good idea as to what's available. But you also need to make sure that you know the facts about replacement windows before you make any buying decisions. Here are some common myths that you may have heard in the past.
Myth: Replacement Windows Aren't as Energy Efficient as You Might Think
Some people hold onto the misconception that replacement windows aren't nearly as energy efficient as advertised. The reality is that the replacement windows you can get today are very energy efficient. You can get two sheets of glass or three sheets of glass, low-E coatings, argon or krypton gas fills, and a lot more things that will make your windows more energy efficient. Once you buy and install such windows, you will find that your heating and cooling bills go down. And the interior comfort of your home will go up since your new windows will be almost like an impenetrable barrier that stops outside air from seeping indoors.
Myth: Replacement Windows Simply Aren't Worth the Cost
Another common myth about replacement windows is that they're not worth the cost. This notion can be easily dismissed since you will get a return on investment if you replace your worn and torn windows with energy efficient replacement windows. You'll save every month on your utility bills. New windows will also increase the valuation of your home. So if the goal is to sell your residence after installing replacement windows, you'll be able to command a higher price.
Myth: Replacement Windows Can Easily be Installed by the Homeowner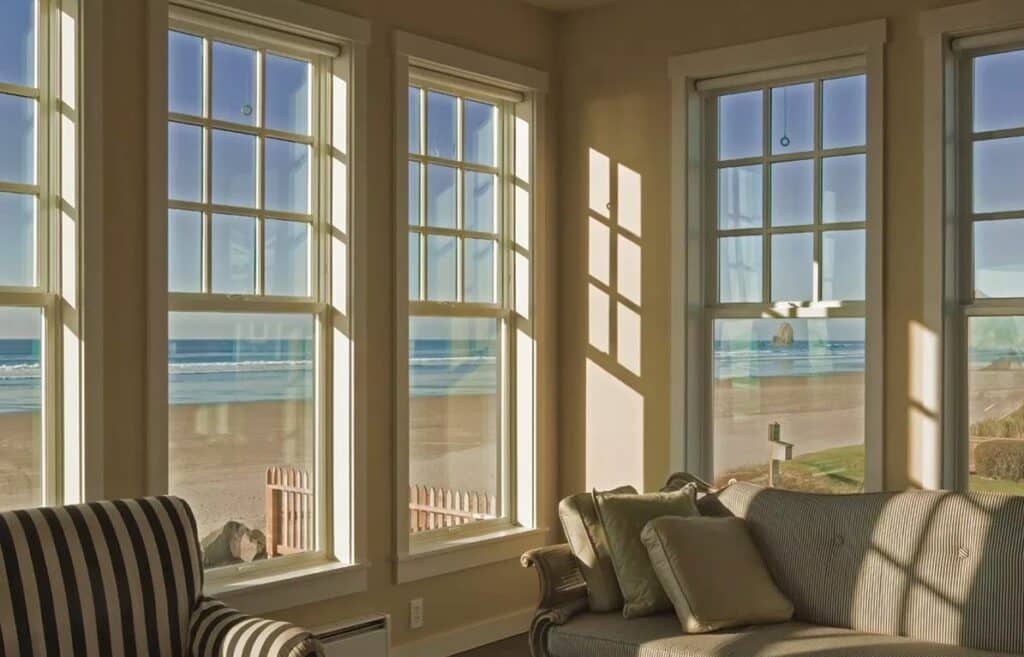 While it would be unfair to suggest that no homeowner is competent enough to install their own replacement windows, it's a certainty that most homeowners should hire the professionals. There are too many things that could go wrong, so it makes sense to have the replacement window store send over their professional installers to put in your windows. If you do it yourself, you could make costly mistakes and possibly even void your warranty. While it will cost more to have professionals install your replacement windows, the end results will be well worth it.
When your Arvada, CO home requires replacement windows, get in touch to see what we have in store for you. In addition to offering a wide range of quality replacement window products, we also offer financing that includes no interest for 12 months. So there's never been a better time for you to get rid of your worn and torn windows, and to install quality replacement windows. For the help you need, visit our office or give us a call to set up a free in-home estimate. We're here to help you with your replacement window needs.