When you patronize a seller of siding in Denver, CO, you'll want the best products and services. Professional and reputable companies do things that other companies won't. If you're spending your hard-earned money, you should do some research before choosing a retailer. You'll be rewarded for the time you put into doing some research because you'll increase your odds of finding a great siding company to work with. One thing is for certain…finding the right company to patronize means you can expect these 3 things. And you deserve all 3.
1. Quality Product
First things first, you can expect that the best siding companies will have a wide range of quality products. You'll see various materials, a good selection of colors, and different price points. In addition to offering recognized brands, they'll have staff members who are knowledgeable. They'll be able to answer your questions, make recommendations, and much more. All you need to do is go to a showroom to see what's available – and to talk to the product knowledge experts. When you patronize a reputable retailer with a track record for selling quality products, you'll be in good hands and you'll get the quality siding you want for your home.
2. Expert Installation
Buying quality products is one thing – getting those quality products installed by professionals is quite another. It's always best to let licensed experts install your siding. When you deal with a reputable siding retailer, you can bet that they will also offer professional installation. These installers will have the experience to get the job done correctly and on time. Proper installation is the only way you can be sure you're getting all the benefits of siding, so rely on the experts.
3. Protection for Your Residence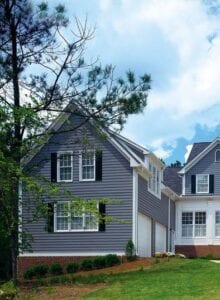 Siding companies worth patronizing will employ installers who will protect your property while they're on the job. So you won't have to worry about then damaging leaving behind garbage or trampling through your gardens. From walkways to landscaping, the installers will protect your home and property while they work. They will also clean up after they're done so that their wonderful work, rather than any mess, will be all they leave behind.
Do you need to speak to a Denver, CO siding retailer? Deal with the best! We're a premier provider of siding, windows, and doors, and we also offer professional installation services to homeowners in Denver, Arvada, Golden, Centennial, Highlands Ranch, Parker, Castlerock, Littleton, Aurora, Wheat Ridge, and Colorado Springs. You can count on us for quality products, affordable prices, and top service. Get in touch if you have any questions or if you want to set up a free in-home consultation. As part of our fall sale, we're offering 10% off on all purchases We also offer financing that includes no interest for 12 months. For the help you need, visit our office or give us a call to set up a free in-home estimate. You have nothing to lose and everything to gain, so get in touch to get the siding you need for your residence.