If you need replacement windows for your Denver, CO home, now's as good a time as any to pursue such a project. It is true that most homeowners like to take on window projects during the spring and summer when the weather is nice and balmy, but autumn is a great time as well.
Read on to see why fall is actually the perfect time to pursue the replacement window project you might have been putting on the backburner.
Moderate Weather
This is the time of year when the leaves are starting to change color. It's also the time of year when the weather tends to be quite moderate – not too hot and not too cold. So it's a good time to replace your windows if you have such a project on your to-do list. While you can get windows put in any time of year, you probably don't want to wait until winter, and there's no need to put off the project until next spring either. Windows that are worn and torn will make for higher utility bills this winter, and you and your family will be subject to drafts.
Slower Period
Have you ever bought windows during the spring or summer periods? That's the busy period of the replacement window industry. Most homeowners like to get their windows during the warm weather seasons – and there's nothing wrong with that, of course. That said, if you buy windows during the spring or summer, you will have to wait a while before the installers come to put them in. The reason for this is that there's a backlog of homeowners who are also waiting their turn. If you get your replacement windows project done during the fall, however, you won't have to wait.
Discounts Galore
During the fall seasons, replacement window retailers tend to offer special promotions to drum up sales. So if you're ready to get a project done before the snow starts to fall, now's as good a time as any to head to a window showroom. You might be surprised at how much you can save. If you wait until the spring, you may lose out on the types of deals you can get right now. So if you're on a budget and want quality products at a discount, it's worth your while to look around.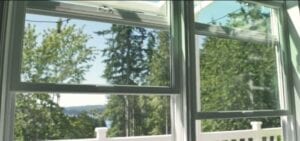 Are you ready to get your windows replaced before the winter? Your best bet is to find a reputable replacement windows store in Denver, CO. We're a premier provider of windows, siding, and doors, and we also offer professional installation services. You can count on us for quality products, affordable prices, and top service. As part of our fall sale, we're offering 10% off on all purchases. We also offer financing that includes no interest for 12 months. For the help you need, visit our showroom or give us a call to set up a free in-home estimate. We're here to help make your home improvement projects a resounding success. Get in touch!