While windows with wood window frames used to be the top option for the majority of homeowners, the tide has shifted to the point where vinyl has surpassed wood. If you're on the hunt for replacement windows in Colorado Springs, CO, you will want to weigh your options. One thing to keep in mind is that there are some myths about vinyl windows that you should know. That way, you'll be able to make informed decisions as to what to purchase.
Benefit #1: Energy Efficiency
Vinyl windows provide superior thermal protection when compared with other types of windows such as, say, wood windows or aluminum windows. Modern vinyl windows can come with multiple panes of glass, low-E coatings, inert gas fills, and insulation. Over time, you will see a reduction in your heating and cooling bills. So more of your money will stay in your pocket.
Benefit #2: Durable
Vinyl windows are designed to hold up well over time. Unlike wood windows, vinyl windows won't require painting or staining. And if you buy vinyl windows, you will find them to be resistant to problems like peeling and fading. Vinyl windows are also relatively easy to maintain. In fact, they will only require the occasional cleaning with some soapy water.
Benefit #3: Cost Effective
Vinyl windows are a great option if you want a cost-effective way to change your windows. It's one of the reasons why vinyl windows have become such a favorite among homeowners.
Benefit #4: Lots of Style Options
Some people believe that choosing vinyl windows means having to settle for a few color and style options. Nothing could be further from the truth. You'll find that there are lots of colors available, which means you can get the perfect match for your home. There are also many style options as well. So vinyl windows aren't about settling just to get a favorable price. They're about getting exactly what you want – at a cost-effective rate — for your home.
Benefit #5: Lower Carbon Footprint
Vinyl windows don't' only last longer compared to wood windows and aluminum windows. They're also recyclable. So if you see yourself as an environmental steward and want to reduce your carbon footprint, vinyl windows make sense. They're durable and will last more than many other types of windows. And when the time comes for them to be changed, you won't have to worry about them ending up in a landfill.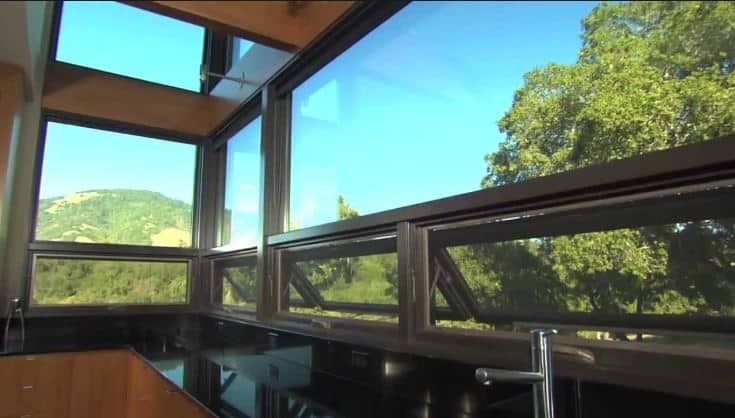 Do you need replacement windows for your Colorado Springs, CO home? Let us help. We have a wide selection of quality replacement windows for you to choose from. And our expert installers will install them for you. We also offer financing that includes no interest for 12 months. For the help you need, visit our office or give us a call to set up a free in-home estimate. We're here to help you with your replacement window needs.