Do you need replacement windows for your Denver, CO home? If your existing windows are worn and torn, it just might be the right time to head to a window shop. There are lots of things to keep in mind when buying windows. But arguably the most critical thing is energy efficiency. This is especially the case if you live in an area where it can get really hot or cold. Here are some tips to help you get the energy efficient replacement windows you need for your home.
Low-E Coatings
This refers to a coating that is applied to the glass. Low-E is important because what it does is reflect heat inside your home and reflect ultraviolet rays outside your home. In other words, low-E will keep you home warmer when it's cold outside and cooler when it's hot outside. The coating possesses a slight tint that you might be able to see. Some are unable to see it. But whether you see it or not, low-E coatings bring major benefits that you won't want to pass up.
Casement & Awning Windows
If you're looking for the most energy efficient types of replacement windows, don't overlook casement windows and awning windows. These are top-of-the-line windows for homeowners who place a premium on energy efficiency. Casement and awning windows hug the weather stripping on the frame more snuggly than do, among other types, double hung windows. Keep this in mind when you head to a replacement window showroom.
U-Values or U-Factors
You can ask staff at the replacement window shop to explain the importance of U-values or U-factors. But a general rule of thumb is that you should get replacement windows with low U-values or U-factors. So the lower the numerical value, the better the energy efficiency.
Panes
While it used to be the norm to get windows with a single pane, it's now common to find double pane windows or even triple pane windows. The extra panes of glass add to the energy efficiency. You shouldn't consider single pane windows unless they're for your shed or garage.
Gas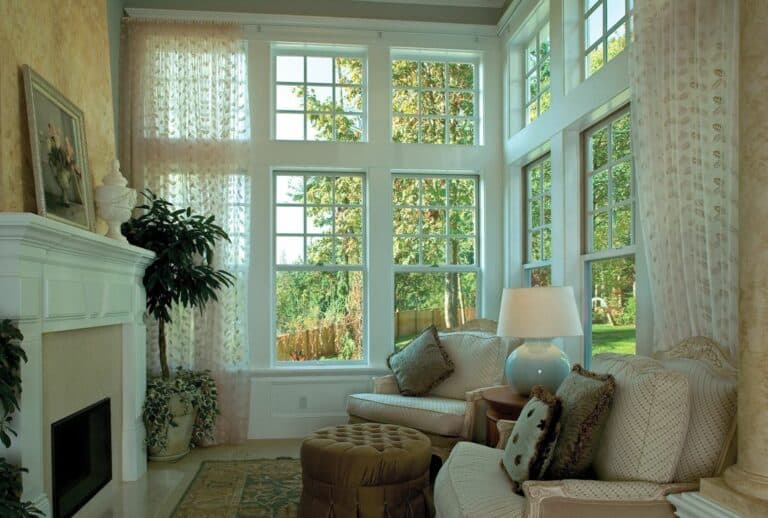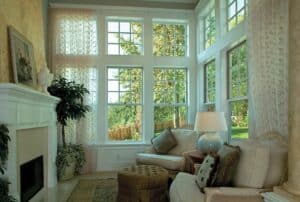 Another thing to consider when looking for energy efficient windows is inert gas. There are two types of inert gas, namely argon and krypton. Either one of these gas types can be inserted between the panes of glass in a window. It helps to make windows more energy efficient.
These are some of the things to consider if you want energy efficient replacement windows for your home. When you're ready to buy windows, you'll want to work with a reputable replacement windows store in Denver, CO. We're a premier provider of windows, siding, and doors, and we also offer professional installation services. You can count on us for quality products, affordable prices, and top service. As part of our fall sale, we're offering 10% off on all purchases. We also offer financing that includes no interest for 12 months. For the help you need, visit our showroom or give us a call to set up a free in-home estimate. We're here to help make your home improvement projects a resounding success. Get in touch!