When considering siding options for your home, you'll have plenty of things to mull over. You'll want to consider the retailer you'll patronize and the siding material you'll get, for instance. Another thing to consider as you think about siding in Denver, CO is whether to go with vertical siding or horizontal siding. The choice is, as it should be, yours. But here's a look at some of the pros and cons of each. You can then decide which type will work best for your home.
Vertical Siding: The Pros
Most people want their siding installed horizontally. So if you opt to have yours installed vertically, it will definitely stand out. Vertical siding also offers an elongating effect. This will also make your residence stand out compared to neighboring homes. Another benefit of vertical siding is that it's actually easier to clean than is horizontal siding. So if you will be maintaining your siding yourself, you'll want to consider ease of maintenance.
Vertical Siding: The Cons
When it comes to installing vertical siding, the process is actually more labor-intensive than it is to install horizontal siding. This means that the labor costs will be higher if you go with vertical siding. Another reason the cost for vertical siding will be more is because it requires the installation of furring strips between each of the vertical siding pieces. Since installing vertical siding requires a skill set that is over and above what it takes to install horizontal siding, you'll want to find a siding company that has the experience and expertise to get the job done right.
Horizontal Siding: The Pros
One of the major pros when it comes to horizontal siding is that it's cost-effective when compared to vertical siding. So the installers will install it faster and at a cheaper rate than if they were to install vertical siding on your home.
Horizontal Siding: The Cons
While horizontal siding is durable, there is the possibility of rainwater damage due to moisture buildup. Ensure you hire a reputable siding contractor to do the work. They'll be able to recommend the best siding products and materials for your home. As well, they will install the horizontal siding the right way…the first time around.
At the end of the day, you'll be able to choose whatever siding product you want. But it doesn't hurt to know what your options are and what pros and cons are associated with them.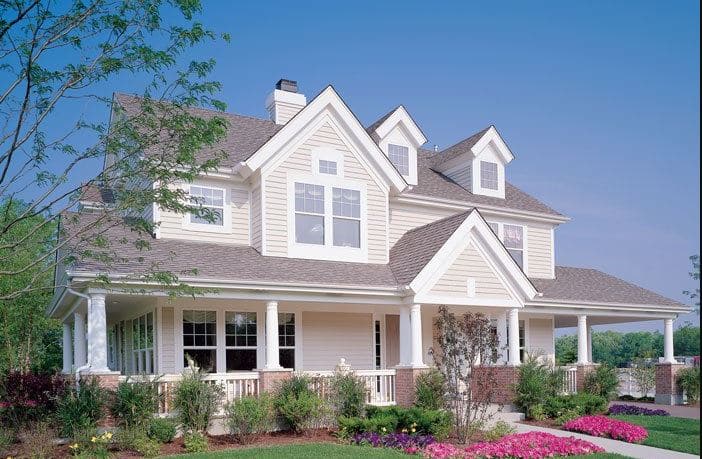 If you need to get siding from a Denver, CO retailer, you've come to the right place. In addition to offering a wide range of quality siding products, we also offer financing that includes no interest for 12 months. For the assistance you need, visit our office or give us a call to set up a free in-home estimate. We're here to help you with your replacement window needs.