One way you can jeopardize a home improvement project is by making decisions based on misconceptions than on actual facts. This is true no matter what the project entails. For instance, if you're going get siding for your Colorado Springs, CO home, you will want to get a quality product that will hold up to the elements and last a long time. But if you believe any misconceptions about siding, you might end up making the wrong choices. Before you contact a siding retailer to get the help you need, see if you've fallen for any of these myths.
Misconception: Siding Makes a Home Look Cheap
One common myth about siding is that siding, virtually any siding, takes a home's curb appeal down a notch or two. This prevalent misconception that siding looks cheap compared to brick and that a home with siding is like a man wearing a cheaply made three-piece suit. The reality is that you get what you pay for. If you invest in quality siding, the siding will be the perfect complement fit with your residence. It will be aesthetically pleasing and will move curb appeal in the right direction. Head over to a siding retailer's showroom to see for yourself what's available.
Misconception: Siding Won't Hold Up Over Time
Some people believe that siding won't hold up well over time. But that's fiction rather than fact. If you do some research into the matter, you'll see that siding is durable. There are also different siding materials you can explore. Talk to someone at a vinyl siding retailer to find out long different types of siding are expected to last. You may be surprised.
Misconception: Siding isn't Really Necessary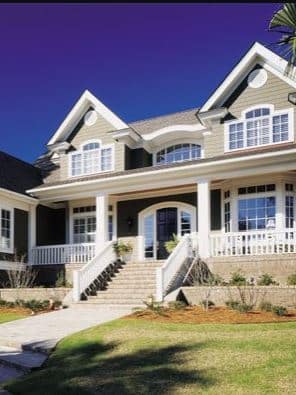 It's a typical misconception that siding is just for aesthetic purposes. But the reality is that siding offers various important advantages for your home. It protects your residence from severe environmental conditions and can prevent pests from invading your home as well. With a quality siding product, you can also enjoy a far more consistent temperature within your residence. So the interior temperature of your home can be more comfortable year-round.
After looking at some of the misconceptions about siding and learning the reality, are you ready to take the next step by talking to a professional and reputable siding retailer? We're here to make your home siding project a reality. You can be sure that we have a wide range of siding products that you can choose from, and we'll help you select the right one for your home. There are different siding providers in Colorado Springs, CO, but one company isn't necessarily as good as another company. When you do your research, you see we're your best option. We also offer financing that includes no interest for 12 months – so now's the perfect time to get the siding you need. For prompt and professional service, visit our office or give us a call to set up a free in-home estimate. We're here to help you with your siding needs.