People have different motivations for buying replacement windows in Colorado Springs, CO. Sometimes they want the soundproofing properties, other times they want a boost in curb appeal, and it's often the case that they simply want to replace windows that are worn and torn. Another popular reason why people get new windows is that they want better energy efficiency.
Here's a look at how to select the best energy-efficient windows for your residence. You'll discover what window types are the best picks.
Casement Windows
A casement window has hinges on the side and also opens outward on the left or on the right. They also are referred to as crank windows since they're opened with a mechanism that cranks the supporting arm of the window open and shut. Casement windows are usually used in locations where maximum ventilation is ideal. This includes rooms like your bathrooms or your kitchen. Crank windows are usually utilized in sitting sunrooms and rooms since they offer unobstructed views of the exterior of your residence. As for what gives them great energy efficiency properties, casement windows possess a solid seal on all four sides.
Double Hung Windows
When it comes to double-hung windows, the bottom and top sashes fit tightly against the window frame. This safeguards against air infiltration. So if you're looking for a quality replacement window that will make your home more energy-efficient, you should definitely consider double-hung window varieties.
Picture Windows
Picture windows are the most energy-efficient windows that you can purchase for your residence. In case you're not familiar with them, picture windows are windows that cannot open. What this means is that they have no handle to open or close them. They remain forever shut. So you can see how they would be regarded as extremely energy efficient. While you can have picture windows in your home, you should be cautious about placement. Since they cannot be opened, you need to be mindful of ventilation and airflow issues. Many people get around this concern by installing picture windows alongside other types of windows, like casement windows and double-hung windows, that can be opened to allow for airflow and ventilation.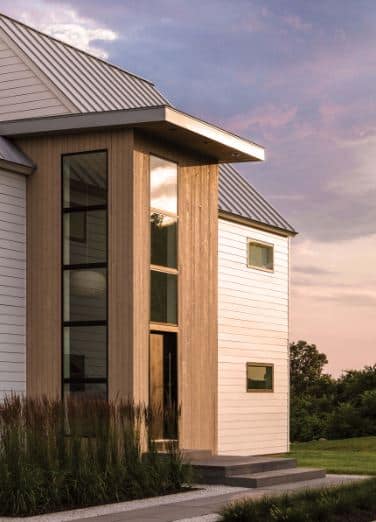 Single Hung Windows
With just one operable sash, there's much less chance for air infiltration as the window gets older. And since only one of the two ashes is moveable, the single-hung windows offer greater energy efficiency. So ensure you consider this window type if you want energy-efficient products.
These are just a few examples of some of the most energy-efficient windows available today. If you're in the market for new windows and you want to deal with a premier replacement window retailer in Colorado Springs, CO, get in touch with us or stop by our showroom. We have a wide range of window types and styles that you can choose from. We also offer financing that includes no interest for 12 months, so there's no need to delay a replacement window project. For the help you need, visit our office or give us a call to set up a free in-home estimate. We're here to help you with your replacement window needs.