Choosing the Right Energy Efficiency Replacement Windows and Doors in Parker, CO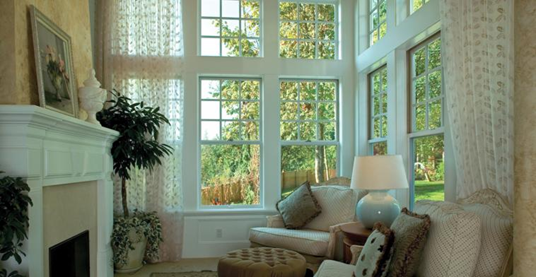 Do you have a goal to improve the energy efficiency of your home in Parker, CO? Right now is a great opportunity to invest in renovations that will change the function and appearance of your property. There are many ways that you can improve your home, but not all of the renovations will impact the efficiency of the building.
Not only do you need to address the insulation and roof quality, but you also need to consider the windows and doors. Often, air is leaked through the entrances of your home, resulting in a situation where you run up the energy bill every time the HVAC system turns on. If there is a thermal transfer at the windows, then your heater or air conditioner needs to run frequently throughout the day to adjust the temperature.
At United Windows & Siding, we offer 22 years of experience in the industry. Our team specializes in replacement windows and doors. We are always here to help with your home upgrades and invite you to contact us for a complimentary in-home consultation.
Competitive Prices and a Team You Can Trust
Why should you choose United Windows & Siding for your home renovations? We offer unbeatable prices and excellent customer service for every family. Our goal is to minimize your costs while maximizing the results that you receive at the same time.
We have many years of experience in the door and window industry, which means that you can rest assured to know that you are getting quality service. This hands-on experience gives us the knowledge and insight to know the best solutions for different circumstances. We strive to offer custom designs for every home, ensuring that the products and layout will match the needs of your family.
There are other benefits that you can expect when you choose to hire our team. For example, we never add sales commissions to the price that you pay. You will discuss the project with the business owner, reducing the cost of a sales agent who is looking for a commission. Our team maintains transparency with the pricing and proposal so that you know the exact costs before work commences. Once we have a signed agreement in place, we promise that there won't be any changes or fees added to your expenses.
We stand behind the work that is completed, offering a 100% lifetime warranty for every customer. Even if the property changes ownership in the future, we will still stand behind the work that was completed.
What to Expect if You Choose Replacement Windows and Doors
What should you expect if you choose to install replacement doors and windows in your home? First, we will meet together in your home to assess the quality of the windows. This conversation gives us an opportunity to make suggestions about the timeline for replacement products. We can also learn about your preferences to create a custom proposal that matches your desires.
Once you have picked the right materials, then we will put together an agreement for the work. You will see a breakdown of the costs, with clear guidelines about the money that needs to be paid. If you don't want to pay for these costs upfront, then we can talk about financing options that are available. Many of our customers love the no-interest financing for 18 months.
Now that your design is finalized, we need a little time to handle the manufacturing of the materials. We do our best to complete as much work off-site as possible. Then, we can minimize the amount of time that we need to spend in your home. As we are nearing completion with this portion of the project, then we will schedule a day for installation.
Energy Efficiency is a Priority for Homeowners in Parker, CO
Energy efficiency matters when you are choosing new windows. Don't make the mistake of cutting corners to save on cost, only to find that you give up the energy efficiency features that you need. We can improve the efficiency of your windows in two ways.
The main option is to choose multiple panes of glass for your new windows. The glass panes seal in a layer of gas, which acts as a buffer to reduce thermal transfer. Next, talk to us about UV protection for the glass. Low-E coating is a great way to reflect the heat back to the source. This feature is beneficial for energy efficiency in the summer and winter.
What are your questions about replacement windows and doors in Parker, CO? You need to talk to our expert team at United Windows & Siding. We have a beautiful showroom you can visit at 12090 W 50th Place Unit B, Wheat Ridge, CO 80033. Or call if you want to schedule an appointment for your consultation: 720-535-4767