Worth the Investment: Replacement Windows and Doors in Littleton, CO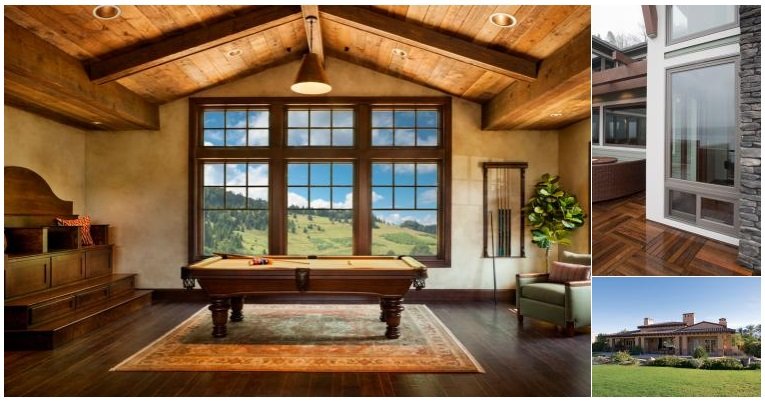 As a homeowner, you need to be proactive to care for the quality of your Littleton, CO property. Even if you minimize wear and tear, there are still times when renovations and repairs are needed. These expenses are an expected part of homeownership. Spending money on renovations will help to upgrade the quality of your home. At the same time, you can recover a portion of the costs because of the higher value of the property.
How do you know if renovations are worth the investment? You need to look at comparisons in the area before you start burying money into home improvement projects. These comparisons will help you determine the best upgrades that will maximize your ROI. Often, homeowners find that replacement windows and doors are at the top of their to-do list.
If you are considering these renovations, then you need to schedule an appointment with our team at United Windows & Siding. We offer unbeatable experience and top-notch customer service. Our quality installation is available for your home.
Why Replacement Doors and Windows?
Why should you spend money on replacement windows and doors instead of focusing that money on landscaping, paint, or flooring? There is always an endless list of potential home improvement projects. But, you need to look at the upside benefits if you spend the money on these tasks.
In many situations, home improvement projects are focused on the aesthetics of the home. While it is good to upgrade the appearance of your property, you also need to think about value and function. Will you spend money on projects that boost the equity in your home? Will these upgrades have a positive impact on the function of your home?
If you choose solutions that only impact appearance, such as paint, then you might be leaving money on the table. Instead, you need to look for solutions that boost value, function, and appearance at the same time.
Replacement doors and windows offer a great solution for homeowners. You will notice a difference in the function of these materials because of the energy efficiency improvements that are available. At the same time, it is easy to see how new windows change the curb appeal of your home.
United Windows & Siding: A Great Installation Team
If you are going to spend money on replacement windows, then it makes sense that you should choose the best team in the area. Our crew has been working in the industry for many years, offering the best services that money can buy. We want to be sure that you love the new materials that are installed.
Not only are we focused on customer service, but we stand behind the work that is completed. When you choose us for your replacement windows and doors, you can rest assured to know that we offer an excellent warranty. This warranty is a true lifetime guarantee, with warranty coverage that passes onto future owners of the home. Even though you paid for the window installation, the warranty benefits can be passed to the people who buy your home when you move.
You will also enjoy the benefits of our transparency with pricing. We don't want to fool our customers into buying products from our company. Instead of offering deceptive prices to get you in the door, we are clear about the costs every step of the way. This transparency in pricing allows you to relax because you don't have to worry about extra fees in the future. Once the contract is signed and approved, the price won't change.
Beautiful, Energy Efficient Features for Your Home
What should you expect if you install new materials in your home? First, we are proud to offer energy efficient products to improve the quality of your living area. You can turn on the heater in the winter without worrying about high utility costs. In the summer, you can run the air conditioner without feeling like you are going to spend grocery money on the utility bills.
Energy efficiency is necessary to decrease your utility costs. At the same time, these features help to reduce your impact on the environment. How big is your carbon footprint? It is hard to measure the way your daily choices impact the planet earth. But, every homeowner needs to be proactive to reduce the energy that is used, helping to decrease environmental impact.
There's no reason to procrastinate replacement windows and doors for you Littleton, CO property! Right now is a great time to get started with these home renovation projects. Contact United Windows & Siding. You can come to our showroom, located at 12090 W 50th Place Unit B, Wheat Ridge, CO 80033. Or call if you would like to schedule an in-home consultation. We will inspect the windows and answer your questions: 720-535-4767