6 Reasons Why Choose Us for Replacement Windows and Doors in Castlerock, CO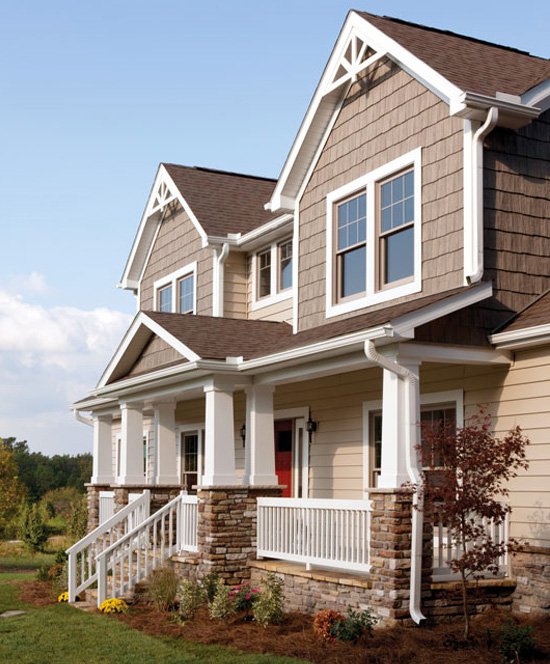 Are you preparing to upgrade the doors and windows in your Castlerock, CO home? If you are thinking about replacement windows, then you need to contact our team at United Windows & Siding. Not only do we provide the materials that you need, but we are working hard to offer the unbeatable service that you deserve.
Our team is more than just a window and door installation crew. We are working hard to provide top-notch customer service and quality installation for every customer. We know that building solid relationships with our customers will help our company grow. Plus, we love the satisfaction of knowing that you are happy with the materials that we install.
If you want to install replacement windows and doors, these are some of the reasons why you need to call United Windows & Siding:
Many Styles, Options, and Colors
There's no cookie-cutter approach for replacement windows. Instead of assuming that you want a certain style or design for your home renovations, we will listen to your requests. This conversation gives us the ability to customize your order in the best way.
As we strive to offer a variety of materials and options, it improves the experience that our customers have when they contact our company. Visit our showroom to see examples of some of the doors and windows that you might consider.
A Warranty You Can Trust
You will see that we are dedicated to the work that is completed. In fact, we stand behind the products and services by offering a 100% lifetime guarantee. This warranty is passed on with the house, even if you need to sell the property in the future.
These warranty services are available for the frames, glass, operators, and seals. It is important to make sure that all parts of the window work for the lifetime of the materials. Every element contributes to the function of the materials, resulting in the quality that you deserve.
Pricing Transparency
How much will you need to spend to replace the doors and windows? Cost can be a tricky topic because some contractors aren't forthcoming about the overall expense of the project. They might offer a seemingly good price, and then add fees and expenses later on.
At United Windows & Siding, we want to build trust with our customers. So, our team is working hard to be transparent about the costs that you will need to pay. When we have a signed contract in place, then you can rest assured to know that the price won't change.
Plus, there are financing options available if you need help with the payment. Talk to us to learn about the no-interest financing that can be used to pay for the renovations on your home.
Energy Efficient Products
Not only are we working to improve the appearance of your home, but we also want to upgrade energy efficiency as well. By considering style and function, you can receive all of the benefits that are available.
We offer products with great EnergyStar ratings, giving you the insulating materials that are needed to reduce your energy spending. After the energy efficient materials are installed, you will notice a drop in your utility costs. Talk to us about the replacement windows and doors that are designed to help with energy upgrades.
Fast, Reliable Installation
Changes to the installation schedule is a big concern for many homeowners. You deserve to know the timeline for the installation, and we work hard to maintain the schedule that is set. Our usual turnaround time is about three weeks to complete the installation. When we start the project and sign the contract, you can rest assured to know that your new windows and doors will be installed in less than a month.
We work quickly and efficiently to minimize the amount of time that we need to spend in your home. You can let us do the hard work on the installation day. We always clean up the mess to leave your home better than we found it.
Unbeatable Reputation
Look online for information about United Windows & Siding, and you will see that we have a great reputation in the industry. We want our customers to know that they can trust the services that we offer. So, we are always working to provide unbeatable results. We have built a solid reputation that you can trust.
If you live in Castlerock, CO and you want to learn about replacement windows and doors, then you need to reach out to us at United Windows & Siding. Come to our showroom at 12090 W 50th Place Unit B, Wheat Ridge, CO 80033. Or call when you are interested in scheduling an appointment for your complimentary consultation:720-535-4767