Milgard Fiberglass Windows with Wood Interior
Experience the revolutionary design of all natural wood, paired with a fiberglass exterior frame.
Essence Series® Wood Windows
Essence Fiberglass/Wood Windows
Wood has always been praised for its beauty and natural insulating properties inside the home–but presented real challenges in terms of durability on the exterior. With Essence Series®, Milgard combines the best of both worlds. A durable fiberglass exterior stands strong to protect a solid wood interior against the elements for lasting beauty and exceptional performance. *Powder coat color options vary for radius windows.

Essence Series® Radius Casement
Milgard introduces the newest operating style to the essence series wood window line – the radius casement. This new style offers elegance, beauty and functionality for any home.
Available in arched or round-top styles with matching picture windows.
Your choice of three solid wood interiors to match all Essence Series windows & doors and your woodwork.
Concealed hinges and no visible fasteners ensure a clean look.
Durable phenolic exterior allows for shapes not available with fiberglass material, in 16 exterior colors.
Folding/nesting operating handle in five metal finishes.
Several grid options available.
Operable casements ranging in heights from 24" to 84".
Frame accessories that match all Essence Series windows and patio doors.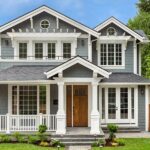 Milgard Windows & Doors was recognized with the 2016 Crystal Achievement award for the Most Innovative Window, from Window & Door magazine, for its new Essence Series® radius casement.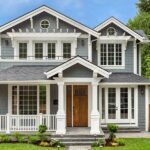 Quality that will never go out of style.
When Milgard set out to create a better wood window, we re-imagined just about everything. Essence Series windows are now the wood window of choice for homeowners, architects and builders; and a popular choice for new construction, renovation and remodel projects and historical restorations.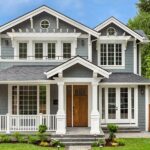 Timeless Design
Essence Series windows offer seemingly endless design possibilities. The fiberglass exterior comes in 16 designer colors that fit any style or trend.
Interiors are available in clear vertical grain fir, natural pine or primed pine. Seal or stain the natural pine or fir to complement the wood finishes in your home. Or go with primed wood and paint the color of your choice.
Because Essence Series has an innovative mulling system, there's virtually no limit to window combinations.
Picture windows are available in casement/awning and double hung/glider frames that create a clean, consistent look when used with the matching operating style.
The design of each of these combinations will create even sight lines throughout your home.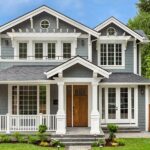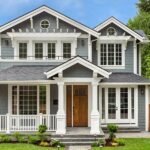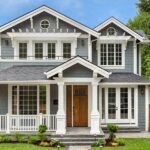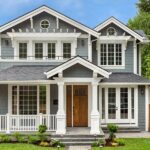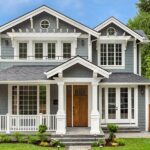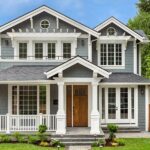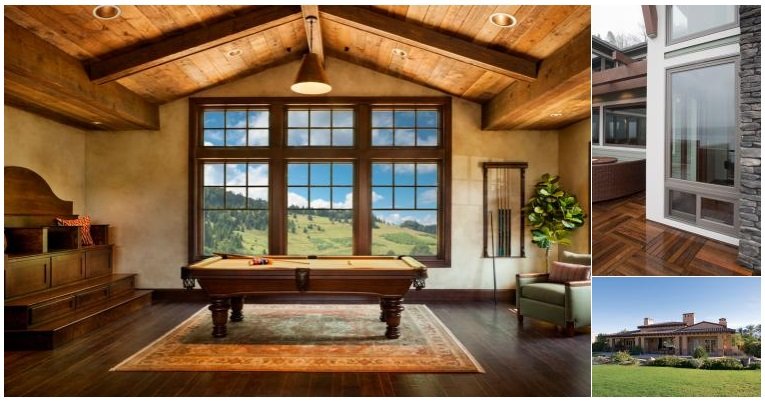 Don't forget about the hardware. You have your choice of 5 different finishes that will fit any décor.

Essence horizontal slider and double hung windows come with the patented SmartTouch® lock. This lock was awarded the Ease-of-Use Commendation by the Arthritis Foundation for its innovative and universal design. The SmartTouch lock engages when the window is closed and is unlocked with just a single motion. It's the easiest, smartest way to lock and unlock a window, and also assures you that when your window is closed, it's locked.
Essence windows are not merely a "fiberglass-clad" wood product, but a true wood window enveloped by a tough, durable fiberglass frame. Milgard's secure connecting system firmly joins the wood interior frame to its fiberglass exterior frame for an aesthetically superior appearance with no unsightly nail holes or staples.
Essence Series fiberglass exteriors are resistant to water, cold, heat, insects, salt air and ultraviolet rays for long-lasting performance and low-maintenance. The powder-coated fiberglass exterior finish won't crack, peel, bend, warp or stick due to expansion and contraction.
Every Essence Series window and patio door is designed and assembled in the U.S. and custom made to exact size and specifications.
Innovative Engineering
Mulling
Essence Series windows use a newly engineered mulling system that more securely connects multiple units, creating a tight seal and protecting against air and water infiltration. The systems also allows for windows in combinations.
Water Management
Milgard developed a new, advanced water management system, exclusive to Essence Series windows. In the rare event that water enters the sash system, it is directed away from the beautiful wood interior. This allows the window to perform at a higher design pressure than most other wood windows, making Essence windows ideal for all conditions.
Protection
Essence Series windows exceed industry residential standards for air and water filtration and forced entry, protecting your home against the elements and helping keep your family safe.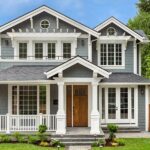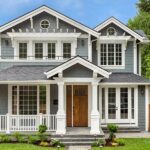 Patio Doors Refined
Milgard Essence Series patio doors are the perfect companion to Essence Series windows. 
Available in French swinging, with or without operable sidelites, and French-style sliding door models. Essence Series doors are custom built to size and specifications. Choose from a palette of 16 designer exterior colors.
Milgard Essence In-Swing and Out-Swing patio doors feature designer hardware, a multi-point locking system and operable sidelites. The hardware is available in the same finishes as the windows so you can give your home a unified, consistent look.
For even larger glass options, open up your living spaces to the outside with Moving Glass Wall Systems. Our stacking and pocket glass wall systems are available with a rich, warm solid wood interior to complement Essence Series windows.
Essence Series Sliding Patio Door
Designed to perfectly complement the rich, warm wood interiors of Essence windows, the Essence Series sliding patio door is built with solid wood and a durable fiberglass exterior. Not only is it beautiful, but you will enjoy the smooth operation and superior performance for years to come. And like Essence windows, this new patio door is backed by the Milgard Full Lifetime Warranty including Glass Breakage Coverage. Explore more benefits of the new Essence Series Sliding Patio Door here.
Fiberglass exterior available in 16 powder-coated colors.
Interior solid wood frame with no visible fasteners.
Engineered with quality rollers that provide an impressively smooth and quiet operation.
Superior energy performance with SunCoat® Low-e glass coating.
Optional screen that is top-hung for smooth operation to minimize jams.
Make it your own with grids, decorative glass or expand your view with transoms.
The beautiful door handle comes in seven finishes and with an optional exterior keyed lock.
Add the optional SmartTouch® bolt for additional points of security on the door or to secure it in a vented position.