Owning a historic home brings almost endless rewards. They are past moments captured in time, and are lovely reminders of where we've been and how far we've come. If you're lucky enough to own a historic home, you get to enjoy a wonderful historic treat every day, but you also have a responsibility to maintain the home and its historic integrity. This is especially true with historic home window replacement in Wheat Ridge, CO. Replacing windows on a historic home can be challenging, but these tips and trick will help make the process easier.   
Repair or Replace?   
The first step in replacement historic windows is figuring out the exact problem, as sometimes you can just repair the window rather than replace it. Consider three things:  
Is the labor of maintaining the old window worth it? 

 

Are the old windows making your energy spending skyrocket? 

 

Are the windows still aesthetically pleasing? 

 
If the labor required to repair and then maintain the old windows is worth it for you, then go for it! However, its important to consider that the old windows will not only take up your time, but can also take your money as well in the form of high energy bills. If you decide its not worth the time and money, keep reading to learn more about historic window replacements.   
Historical Requirements  
Many historic homes, and oftentimes historic towns, have laws in place that require homeowners to replace their home's windows with historically accurate models to preserve the house's integrity. Generally, this means that the new windows can't have any composite or plastic materials, and they must have a similar pane pattern to the original. It may seem almost impossible to find replacement windows that meet these requirements, but don't worry. Many window manufacturers offer lines specifically made to act as replacements for historic homes.   
Replacement windows for historic homes have different requirements than standard replacement windows. They have to combine modern technology with historic appeal. These windows are often made from woods like Douglas fir, pine or mahogany, and generally have panes set up to mimic the old divided light look without actually having divided panes. Historic replacement windows can also be finished off with authentic-looking hardware.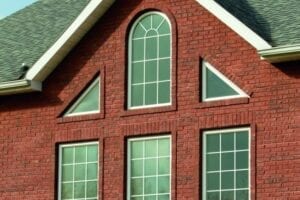 Historic Feel With Modern Tech   
Thanks to window manufacturing and design advancements you don't have to sacrifice modern comfort for a historic look. You can easily add energy efficient properties to historic replacement windows to boost efficiency. Add features like:  
Double or triple pane glass

 

Low-E coating

 

Wood coating

 
If you want more help deciding how best to replace your historic home's windows, contact United Windows & Siding. We offer experienced and efficient Wheat Ridge, CO window replacements and are happy to help you and your home. Visit our showroom at 12090 W 50th Pl Unit B Wheat Ridge, CO 80033 to see window options in person, or give us a call at 720-535-4767 to schedule an in-home consultation or to get more information.