Romans first developed stained glass in the 1st century, but its still around today to be used for your Arvada, CO replacement windows. Stained glass windows are beautiful pieces of art you can easily install in your home for beauty and function. There are different types of stained glass you can use for your replacement windows, each with their own distinct features and benefits.   
Install antique stained glass in your replacement windows for an ideal blend of old and new that can bring character and light into your home. There are several ways to find antique stained glass:  
Shop at antique stores or salvage businesses

 

Contact local artisans or restoration specialists 

 

Salvage old glass yourself from a condemned building 

 

Check out local Flea Markets for pieces others may have passed by

 
Remember to consult with a specialist to clean and repurpose the stained glass.   
An easier, but maybe more expensive, way to get stained glass for your new windows is to order it custom. There are many businesses in Denver and around the country that can make stained glass to match your exact style preferences and window size needs.   
You can also make your own stained glass. While DIY stained glass might not have the highbrow feel of expert-made options, its still beautiful and can save you money. You can even paint your new replacement window glass after its been installed for a similar look.   
Using Stained Glass   
Once you have stained glass you salvaged or ordered you get to decide what to do with it. There are many ways to use stained glass in your replacement windows.   
For instance, you can install a stained glass window above your kitchen sink, coordinating the colors in the glass with the colors in your backsplash or cabinets. Stained glass also makes for a great privacy window in the bathroom. Use stained glass windows in your bathroom to let in light while maintaining privacy. Want to go even bigger? Use stained glass on doors, too. Stained glass front doors are very reminiscent of the Civil War era, and lend a regal air to your entryway.   
Are you hoping for a stained glass look but it doesn't fit in the budget? Install a stained glass valance over your replacement windows. This way you still get the stained glass look without having to pay for fitting the glass inside the window. You can hang stained glass valances over almost any window in the house to enjoy lovely lighting effects on the floor.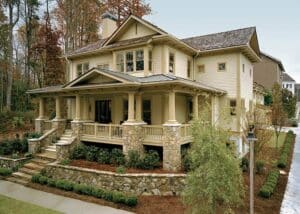 United Windows & Siding   
United Windows & Siding offers replacement windows in Arvada, CO and can easily help you make your stained glass dreams a reality. We have years of industry expertise we can use to help you come up with a plan to best choose and install stained glass in your home. Visit our showroom at 12090 W 50th Pl Unit B Wheat Ridge, CO 80033 to see replacement window options in person, or give us a call at 720-535-4767 for more information.