MILGARD MOVING GLASS WALL SYSTEMS
Elevate your home with Moving Glass Wall Systems to bring the outside in and add a touch of luxury to any home.
Moving Glass Wall Systems
Create a vibrant mural of the outdoors on your wall.
Now available in custom sizes for retrofit and replacement patio doors, these large glass panels offer sweeping outdoor views, flooding the room with natural light and fresh air. Also available in stacking, pocket or bi-fold style, these glass walls are sleek and modern, and available in designer colors that fit into your vision.
Moving Glass Walls aluminum-clad wood frame colors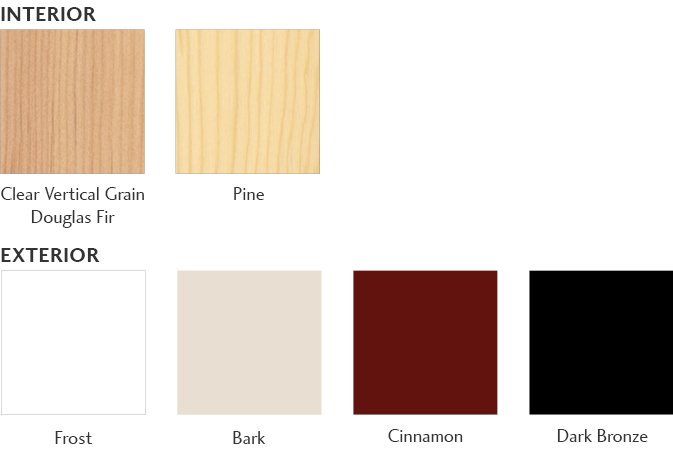 Moving Glass Walls aluminum frame colors

MILGARD® Moving Glass Wall Systems beautifully integrate with the other Milgard windows and
patio doors
in your home. Choose from several stock finishes including white, black anodized aluminum and wood clad (clear vertical grain Douglas Fir and Pine). The hardware is also available in the same finishes as you windows to provide a complete, unified look for your vision.
You'll be pleased to know that Milgard offers Moving Glass Wall Systems in custom sizes for replacement projects in addition to standard sizes for new home construction. Affordable luxury is within reach.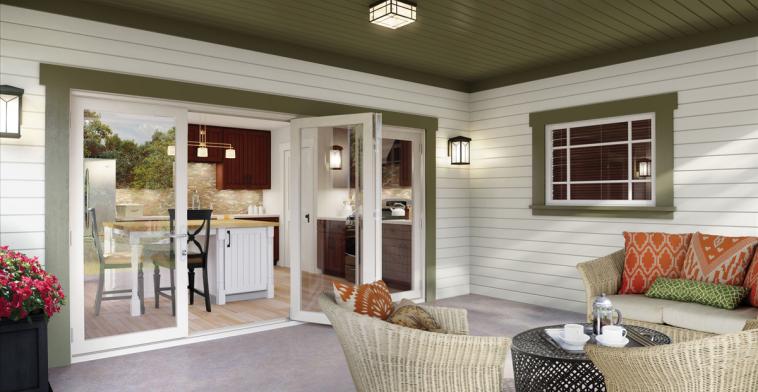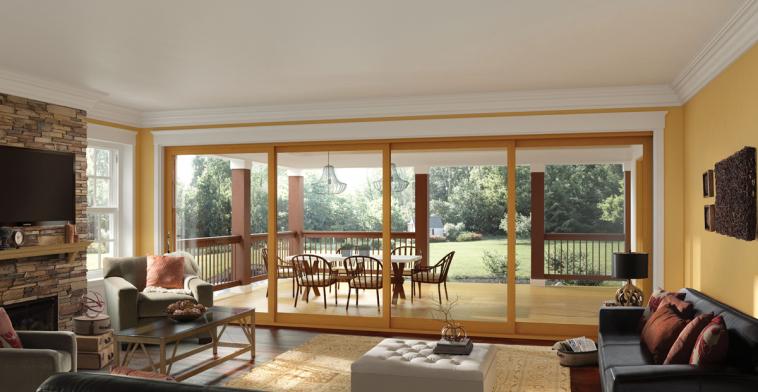 Moving Glass Wall System operates smoothly and effortlessly. Despite their larger-than-life size, these doors open and close to bring the outside in, or expand your living space. The secret is the tandem stainless steel ball bearing rollers that are strong enough to carry door panels nearly double the size. It's simply luxury that's easy to use.
Trust in Milgard's long tradition of excellence, which now translates to this newest offering. Enjoy the very best pairing of functionality and design. Our proven history as one of the
most trusted names in windows and doors
assure that a Milgard Moving Glass Wall System will be installed correctly and function properly.