Replacing windows can get costly if you have to do a lot of them at the same time. But ignoring a replacement window project can be costly as well, so it's best not to delay a project. Even so, what if you're not sure when it might be time to get replacement windows for your Arvada, CO home? Here's a look at some cases where replacement windows make sense.
Your Current Windows Are Too Old
You can expect windows to last from 20 to 25 years. But this is only true if you purchase them from a reputable retailer that sells quality products. So if your windows are nearing that time frame or are even past that time frame, it's worth considering a trip to a replacement window store.
Your Current Windows Are Drafty
Over time, your windows will lose some of the properties they had when they were new. So older windows will eventually perform less ably at keeping the outside air from seeping in around the frames. Using weatherstripping might help, but that just a bandaid solution. If your windows are the worse for wear and are at the end of their life expectancy, it's best to replace them.
You Have Single Frame Windows
If you've been in the same house for a long time and never bothered to check the windows, you should look to see whether you have a single pane or multiple panes. It's now common to have at least two sheets of glass, but older windows sometimes only had one. If your windows are of the single pane variety, you can bet that you need to replace them. With a single pane window, you'll jeopardize energy efficiency and drive up your heating and cooling bills. They're not even remotely comparable, in terms of efficiency, to double pane or triple pane windows.
You Consider Them to be Eyesores
If you have old windows that are the worse for wear, they may become eyesores over time. There are only so many times you can paint the frames before you have to admit that the windows have served you well for a long time but must now be replaced.
You Want to Sell Your Home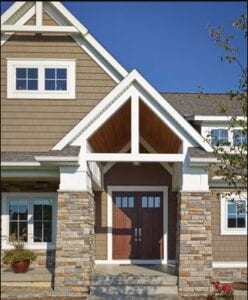 You don't have to change your windows before you sell your home, but that doesn't mean that it's not a good idea. Most homeowners don't want a home that they have to do costly work to right after moving in. Replacing the windows will help you sell your home sooner.
Are you ready to get your windows replaced before the winter? Your best bet is to find a reputable replacement windows store in Arvada, CO. We're a leading provider of windows, siding, and doors, and we also offer professional installation services. You can count on us for quality products, affordable prices, and top service. As part of our fall sale, we're offering 10% off on all purchases. We also offer financing that includes no interest for 12 months. For the help you need, give us a call or visit our showroom. We're here to help make your home improvement projects a resounding success. Let us know how we can help.