Congrats! You've invested in replacement windows for your Denver, CO home. Now you have brand new windows to make your home beautiful and efficient, and a bunch of old windows you might not know what to do with. Before you throw them away, think about how you can repurpose them to make lovely and unique decorations for your home. Use the following ideas to get creative with your old windows.   
Wreath Display – This option is quick and easy. Just hang an old window in your living room or family room and use it to display a wreath. This gives a lovely farmhouse feel, and adds a touch of greenery to the space. 

 

Chalkboard Window – Turn the old window into a communication center by painting the glass panes with chalkboard paint. Use chalk to write out your grocery lists, or messages for the family. 

 

Mini Greenhouse – Take a few of the old windows and nail, screw or even glue them together to make a cube perfect for use as a mini greenhouse perfect for a starter vegetable garden or a way to test out your green thumb. 

 

Art Frame – Make your favorite painting pop by hanging it in front of an old window. This saves you money on buying a frame, and also gives the room the illusion of more natural light. 

 

Interesting Bathroom Mirrors – Remove the glass panes from the window frame and replace them with mirrors from your local craft store. Then hang your new mirror in the bathroom above the sink for practical use, or above the tub as decoration. 

 

Cabinet – Build your own over the toilet bathroom cabinet with your old windows. This project takes a bit more building experience, as you have to cut and nail boards to fit behind the old window and install a hinge to make the window the cabinet door. But once you're done, it looks great and is functional too. 

 

Window Wall – Another more in-depth project, but its well worth it. Combine a few old windows to form a window wall you can roll in and out of a space for creative separation as needed. You can elegantly separate your dining room and kitchen when you have guests, or the living room and an office when you need to get work done. 

 

Jewelry Organizer – Take the glass out of the old window and install corkboard or a cushion. Then use hooks or even pushpins to secure jewelry into the spaces. Hang it up on your bedroom wall or lean it on top of your dresser as a functional and chic way to organize your jewelry.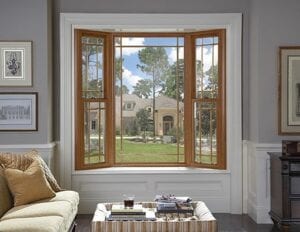 Of course, to use any of these ideas you have to first replace your windows to free up your old ones. United Windows & Siding can help. We offer a wide range of Denver, CO window replacement services so you can be making DIY décor out of your old windows in no time. Visit us at 12090 W 50th Pl Unit B Wheat Ridge, CO 80033, or give us a call at 720-535-4767.