Buying replacement windows from a Colorado Springs, CO retailer might just turn out to be one of the best investments you've ever made. New windows bring with them so many benefits. You can give your home an aesthetical boost, block UV rays from getting inside, increase energy efficiency, reduce utility bills, and more. But there are things that could jeopardize your replacement window project. Here's a look at 3 mistakes that you need to avoid at all costs.
1. Failing to Mull Your Options
One reason why you definitely need to go to a replacement window showroom is that you'll get to see what's out there. Whether you haven't been out window shopping in a while or you've never undertaken such a task before, you'll be in for a surprise because there are so many types of windows. But if you decide on a specific kind of window before considering all your options, you might end up making a mistake. If you have an open mind heading into the process, you might end up going a direction that you never thought you would.
2. Looking Only at Cost
It's always good to have a budget heading into the replacement window buying process. After all, it's never wise to spend more than you can really afford. But you need to think about lots of different things, not just the cost of the windows. You need to consider the types of windows since different types of windows work best in certain rooms. You also need to consider, among other things, the frame type, the technologies, and the numbers of panes of glass. If you only focus on cost, you might pass up some features and technologies that you really should get.
3. Failing to Ask Questions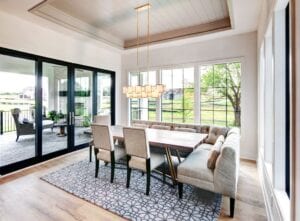 When you're buying windows for your home, you really ought to ask questions if you have some. The staff at the replacement window store are there to help you. If they say something that you don't understand, ask them to explain. If something comes to you, don't hold back. The staff will answer your questions so that you are able to make an intelligent buying decision. Remember that you'll have the windows you buy for perhaps a couple of decades. You might as well take the time to get the right windows for the various rooms in your residence.
Are you ready to get your windows replaced before the winter? Your best bet is to find a reputable replacement windows store in Colorado Springs, CO. We're a premier provider of windows, siding, and doors, and we also offer professional installation services. You can count on us for quality products, affordable prices, and top service. As part of our fall sale, we're offering 10% off on all purchases. We also offer financing that includes no interest for 12 months. For the help you need, visit our showroom or give us a call to set up a free in-home estimate. We're here to help make your home improvement projects a resounding success. Get in touch!