Are you in the market for siding? Your best bet is to visit the showroom of a siding retailer serving Arvada, CO homeowners. As you check out what's available and ask questions, you'll be able to figure out what would work best on your home. What you don't want to do is jeopardize the buying process by buying into any siding myths. There are, for instance, a few myths about vinyl siding that you may have heard at some point. Read on to learn the truth.
Myth #1: Vinyl Siding Looks Cheap
Sometimes vinyl siding simply gets a bad rap because people tend to focus on low-quality vinyl products and then assume that these brands are indicative of vinyl siding as a whole. But the reality is that high-end vinyl siding has a high-end look. In fact, investing in quality vinyl siding will give you a superior product that you may actually have a hard time differentiating from quality wood siding. They're that well made. So while you will know that your new siding is made from vinyl, other people who see it will think that the siding is made from wood.
Myth #2: Vinyl Siding Won't Last Long
Another common myth is that vinyl siding won't last long. But this, too, is inaccurate. If you invest in quality vinyl siding, you'll find that it lasts for a long time. The material is very durable and it will be able to hold up under all kinds of weather systems. So it will do just fine no matter what Mother Nature throws at it. As long as you take care of it, quality vinyl siding will last you for decades. You'll definitely get a return on your investment.
Myth #3: Vinyl Costs and Arm and a Leg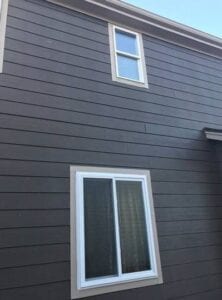 The reality is that vinyl siding is a very cost-effective option. In fact, it will cost you less than many other types of siding. Also consider that you'll save even more when it comes to maintenance. Vinyl siding won't have to be sanded and repainted. A little soap and water now and then will be all you need to keep your vinyl siding looking great. So if you'd rather not get siding that requires a lot of maintenance, then vinyl siding is something to consider.
Do you need to get new siding for your home? We're a siding retailer serving Arvada, CO residents You can count on us for quality products, affordable prices, and top service. We understand that many homeowners don't really know what to look for in siding. Come to us with your questions. Your best bet is to visit our showroom to see what we have up close and personal. Our staff will be honored to show you around and to answer any of your questions.
As part of our fall sale, we're offering 10% off on all purchases We also offer financing that includes no interest for 12 months. For the help you need, visit our office or give us a call to set up a free in-home estimate. We're here to help you with your siding needs.